Heard about Honduras?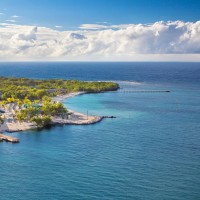 By Kimberley Player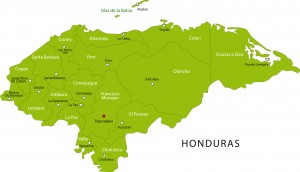 Vacation Home Buying Basics
Faced with rising costs and leaner financial portfolios at home, luxury vacation and retirement home buyers have increasingly been looking outside North American borders for international investment opportunities. No region has seen the impact of this trend more visibly than Central America, which offers appealing proximity, a rapidly-improving infrastructure, reasonably-priced healthcare, and perhaps most importantly, inexpensive real estate. While Costa Rica and more recently, Panama, are typically thought of as prime targets, another less recognized and often misunderstood country – Honduras – has also seen an influx of North American home buyers.
The Market
Despite its notoriety as a mecca for the drug trade, Honduras is a beautiful country, with lush landscapes, breathtaking coastlines and a fascinating mix of cultures. The violence the media has a propensity to highlight is for the most part limited to a few locations, with minimal impact on the main vacation destinations.
The most well-known of the latter is Roatan, part of the Bay Islands chain located 40 miles north of the Honduran mainland. Surrounded by the Caribbean Sea and the world's second-largest barrier reef, Roatan has long been popular with scuba enthusiasts. Over the past decade, its profile has skyrocketed with the addition of direct flights to the US and Canada, cruise ship visits, and a plethora of high end resorts. It holds several coveted spots in various lists that include the world's best places to retire, best islands, and best beaches; it has also been featured on House Hunters International.
The relatively undiscovered North Coast of Honduras, ranging from Trujillo to La Ceiba and Tela is also drawing interest from buyers. Despite proximity to Roatan, its character and landscape are vastly different. Better known for ecotourism adventure in its mountains, jungles, and rivers, its coastline is still comparatively tourist-free. New developments, including a soon-to-be-opened cruise port in Trujillo, are expected to draw more attention to this part of the country.
The Real Estate
Check any local realtor's website and it will quickly become evident that the lure of Roatan has always been the opportunity to own Caribbean real estate at prices far below those found in places such as the Bahamas, St. Kitts, and Aruba. Consistent with many smaller economies; however, real estate market conditions are volatile and have fluctuated considerably over the past decade. Following the 1991 opening of Honduras to foreign ownership, Roatan property values increased substantially. Sales volume and pricing peaked in 2007-08 before softening in response to the US recession and, to a lesser extent, the 2009 Honduras presidential coup. Prior to these events, land sales comprised the majority of transactions; this dynamic changed drastically as condos and homes became cheaper.
More recently, there are positive signs of a return to growth, with prices firming up and existing inventory shrinking. Nonetheless, market dynamics appear to have fundamentally shifted. The high end luxury market (which didn't even have a major presence on the island prior to 2005) has all but vanished as have cash buyers. Demand is strongest for modest homes that are high on efficiency. The days of speculative flipping appear to be over – at least for now – and buyer motivation is weighted toward lifestyle vs. investment.
If Roatan is touted as being affordable, the North Coast is dirt-cheap, with prices averaging less than half those on the island. The real estate bubble never popped in this immature market simply because values never rose to overinflated levels. During the first wave of development, future potential for appreciation was heavily hyped but a lifestyle focus is emerging here, too. A number of thoughtfully planned developments are concentrating on benefitting and integrating with local communities, viewing the mainland Honduran culture as an asset to showcase.
On both Roatan and the North Coast, Canadians comprise a significant percentage of buyers; they dominate in the latter market. This is in large part attributable to the strength of Canada's economy, which managed to escape the US recession. Additionally, sales efforts for several large projects are concentrated north of the 49th parallel. One could speculate that Canadians also seem more willing to travel to lesser-known, adventurous places with an element of risk, perhaps because they are subject to fewer State Department warnings than their American neighbours.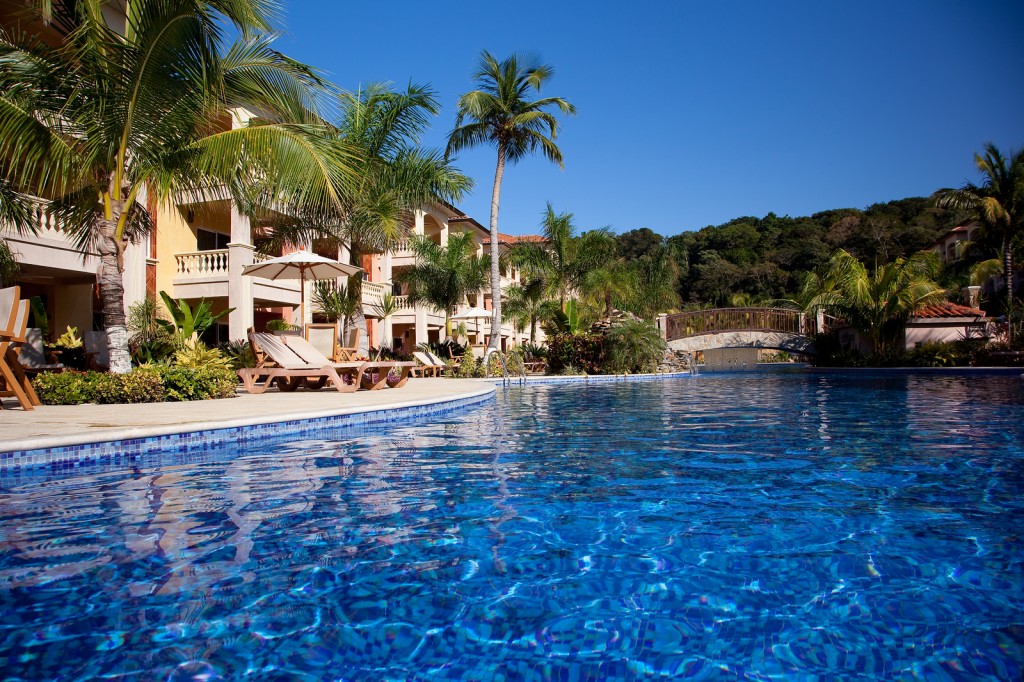 Purchase Considerations
The differences between Honduras' geographies are immense so prioritizing buying criteria is key. Even on Roatan, an island of only 60 km by 8 km, distinct submarkets offer varying degrees of access, amenities, and environments. The North Coast is equally diverse.
Location. Roatan's western end is more developed while the east is quieter, secluded, and in places reachable only by boat. Those looking for a vibrant nightlife might choose a small home in West End or a more tranquil atmosphere in nearby Sandy Bay; upscale West Bay's condos front the island's most popular beach. A number of large, amenity-rich master planned communities are also scattered throughout the island. Similar but typically less upscale developments exist on the North Coast where the majority of real estate activity is in the form of lot sales and single family home development. Trujillo buyers have hoped to capitalize on its evolution from sleepy village to cruise ship port. La Ceiba area owners enjoy proximity to a large city as well as adventure-filled national parks. Tela, in contrast, is known as a vacation destination for Hondurans and other Latin Americans.
Access. International airports are located on Roatan and in La Ceiba. With the exception of the far eastern end of Roatan, the majority of the island is serviced by roads although their condition varies greatly. The same is true on the North Coast where roads can be challenging by Western standards and infrastructure in general needs improvement. Drive times from the La Ceiba airport to Trujillo and Tela can be up to two hours.
Appreciation and Rental Income. It is currently a buyer's market on both Roatan and the North Coast. While modest value increases are likely, pricing is not expected to skyrocket in the near term. A realistic understanding of appreciation and rental income potential is critical. With respect to the latter, buyers should not expect properties to generate significant cash flow as high homeowner association fees and utility costs can often outweigh gains.
Due Diligence. An extra layer (or two or three) of due diligence is required for real estate transactions. Don't expect the market to operate like the transparent, more rational North American ones. Honduras' land management system is fraught with land mines and local expertise is a must for establishing clear title. As with any property purchase, in any location, knowledge of the seller's motivations and developer integrity is important. Some have strict standards for ensuring that no local rights or environmental laws are infringed on; however, this is not always the case. Of course, buyers will also need to address the legal, tax, residency, and other issues that go hand-in-hand with international real estate ownership. Not to mention having the stomach for a degree of political risk.
Security. It would be remiss to not address the security concerns that are so commonly associated with Honduras. As with any geography, there are the "good and bad parts of town". Some buyers prefer gated communities or utilize watchmen or other security systems. It would be misleading to say that crime does not exist but there are ways to mitigate threats.
In summary, buy if you fall in love with Honduras and the lifestyle your vacation home can offer. Be selective, do your homework, and avoid projects that are poorly or questionably planned. Celebrate and respect the country and its people, and contribute to maintaining it as a vibrant, healthy and beautiful place to live.