Welcome to Whistler
Welcome to Whistler
By Magee Walker
Heaven on earth does exist—and it's only an hour and a half from Vancouver, British Columbia. Heading north on the Sea-to-Sky Highway (one of the most scenic routes in the country), it takes no time at all to reach one of the best ski resorts in the world. You might recognize the colossal mountains, the reaching cedars and the tranquil glacier-fed lakes from the 2010 Winter Olympics. This is Whistler, British Columbia. Whether it's the varied skiing terrain that draws you in, or the hiking and biking opportunities in the sunny summer months, it's hard not to notice that there is something spectacular about Whistler.

About Whistler
Though it only has a permanent population of approximately 10,000, Whistler is no small town. The Resort Municipality of Whistler welcomes more than two million visitors every year. Many are drawn to the world-famous Whistler Blackcomb Mountains, home to some of the most exceptional skiing in the world.
Whistler as a Four-Season Resort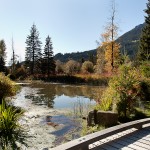 Whistler is known for its winter months, but visitors are starting to realize that Whistler is equally exciting in the summer months. The mountains transform into an alpine hiker's haven, and the Whistler bike park is on every downhill mountain biker's bucket list. With pristine lakes, an extensive paved trail system throughout the valley, and cross-country bike trails snaking from north to south, nature lovers find that there isn't enough time to get it all done.
The town's hub, Whistler Village, truly comes alive in the summer months, with major festivals and events taking place nearly every weekend. From free outdoor concert series to hosting Ironman Canada to the major mountain biking festival, Crankworx, there is no shortage of things to do.
Summer 2013 was the busiest summer season on record for Whistler, signalling that the resort is truly evolving into a four-season attraction.
The Whistler Real Estate Market: An Overview
In 2003, Vancouver won the bid to host the 2010 Winter Olympics. With several of the events taking place in Whistler, property values surged on the expectation that the Olympics would attract worldwide attention and investors.
Of course, what investors didn't predict was the economic downturn of the late-2000s. The Whistler real estate market stayed afloat until the end of the Olympics, and then slowed down substantially.
The past few years have been slow and steady in the Whistler real estate market. Buyers, seeing a flat market, sought "excellent deals" and felt no pressure to act, while sellers were waiting for "that special offer" while happily enjoying another snow season or two until said offer came along.
The year 2013 has been pivotal. Once again, buyers are buying, and sellers are seeing their properties pick up momentum. With inventory levels suddenly decreasing, buyers are realizing that if they don't make a move on their dream property, someone else will.
Recreational Properties in Whistler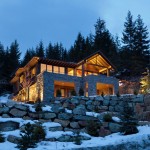 The majority of Whistler's housing is owned by non-full-time residents: 72 percent of all properties are registered to individuals and companies living outside of Whistler. Clearly, there are a lot of people who think that Whistler is the perfect place for a recreational home!
Who Is Buying?
Most of the buyers in the Whistler real estate market come from the Metro Vancouver area, known as the Lower Mainland.
Vancouver area residents love how easy it is to escape the city for Whistler. The Olympics brought major upgrades to the Sea-to-Sky highway, the thoroughfare linking Vancouver to Whistler. Vancouverites can now reach Whistler in a 90 minute drive—yet, being nestled high in the mountains, they feel like they are a world away.
International buyers continue to be curious about Whistler, including residents of the United Kingdom, Germany, Australia, Japan, Hong Kong and Singapore. The American buyer played a significant role in the Whistler housing market in the 1990s and early to mid-2000s, but quieted down during the economic crisis. Americans, particularly those in the Pacific Northwest states, are slowly but surely returning to the market.
Whistler Property Types
For a small mountain town, Whistler offers a wide range of properties—there is truly something for everyone. Whistler chalets (single family homes) range from old-timer "A" frames to state-of-the-art Pacific contemporary estates to classic log cabins. Multifamily properties, such as condominiums and townhomes, are a popular investment option for those looking for a cash-flow property.
Not all Whistler properties permit nightly rentals. Those that do allow nightly rentals are designated with a Phase 1 or Phase 2 covenant. A Phase 1 covenant allows the most flexibility (short-term or nightly rentals; long-term or monthly rentals; unrestricted owner-occupancy, etc.). A Phase 2 covenant limits the number of days an owner can occupy the unit to 28 days in the summer and 28 days in the winter; the remainder of the time, the unit is placed in a rental pool for nightly rentals. A real estate agent can provide you with more details. 
Where to Look
It's no secret that location is an important consideration in any real estate market. Investors looking to benefit from nightly rentals will want to stay close to Whistler Village or the Benchlands area up along Blackcomb Mountain. These areas are walking distance to shopping, restaurants, lakes, trails and, of course, the ski hills.
Blueberry Hill Estates is coveted for its jaw-dropping views of Whistler and Blackcomb Mountains and for its proximity to the Whistler Golf Course. Green Lake Estates is another golf-oriented neighbourhood, overlooking the Nicklaus North golf course.
Kadenwood is an exclusive community of high-end homes perched on Whistler Mountain, with its own private gondola access.
These are just some of the examples of Whistler's many hubs and neighbourhoods. Be sure to take a drive around town before deciding what is right for you.
How Much Money Can Be Made?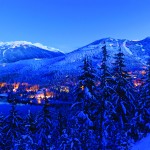 Properties that permit nightly rentals can generate significant revenues. Rental rates vary based on the time of year, with the peak winter and summer months commanding the highest rates. Investors should consider that the periods that will generate the most money—Christmas time and spring break—might be the times that they, too, will want to occupy their own unit.
There are several property managers in town who care for every aspect of owning and renting out a property, from coordinating rentals to contracting cleaners to keeping the property in top shape. Be aware that property management fees can be quite high,
reducing your rental revenues significantly.
All homeowners must consider the costs associated with owning a home in Whistler, including property taxes and strata fees (if applicable). "Tourism Whistler" fees are also applicable to some Whistler homes; these fees go towards marketing Whistler as a resort and attracting visitors to the area, in turn filling the beds in properties permitting nightly rentals.
Once all these costs are accounted for—not to mention monthly mortgage payments, if financing is used—the cash flow generated by an investment property is typically, all things considered, quite low.
Most buyers anticipate that the money-making will come down the road when they decide to sell their home, generating capital gains. In most scenarios, the cash flow generated from rentals will help offset costs, but will certainly not be enough to retire on!
What Does it Cost to Own in Whistler?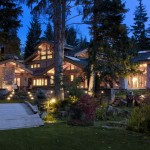 With a wide range of property types and locations, price points for Whistler properties vary considerably.
A two-bedroom townhome in the Benchlands area typically ranges from $500,000 to $700,000, but are available just outside Whistler Village starting at the high $300,000s. Old-timer chalets in the north end of Whistler can start as low as $600,000 to $700,000, but are closer to $1,000,000-plus closer to Whistler Village.
There are plenty of options for those seeking a higher-end home—the highest sale in the past year was a $10,000,000 estate. Buyers seeking a luxury home will certainly be impressed by Whistler's offerings.
What Makes a Good Recreational Property?
Every buyer has their own preferences, but there are some general criteria to consider in selecting the perfect Whistler property.
Location is a crucial factor: privacy and seclusion appeal to some, while proximity to the action might be a priority for others. It is possible to have both, but at a price.
Storage is an important consideration, since Whistler adventures usually involve a lot of gear (think bikes, snowboards, skis, snowshoes, etc.). A home can never have too much storage. Garages are definitely a perk.
Investors intending to rent their property will want to ensure that the strata complex offers amenities to renters, like hot tubs, swimming pools and fitness centres.
Finally, any buyer considering a multifamily unit will want to ensure that the strata corporation is well-run with sound financials.
Making Whistler Your Home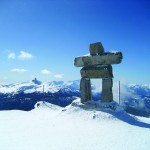 If you're intrigued with the possibility of owning a home in Whistler, considering booking a trip to check out the sights, leaving a few days open for searching out your perfect home. Find a real estate agent who can help answer your questions and who will work with you throughout the sales process. The Whistler Listing Service  is a good place to start browsing through properties that are presently listed for sale.
Happy hunting!