Industrial Chic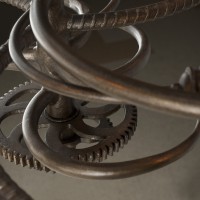 by David Schlocker
Retro and Edgy
Exposed gears, unrefined piping, worn and patina finishes, and vintage cage lights…these are just a few of the elements you might find in a popular interior design style known as "Industrial Chic." The anti-glam décor is perfect for people looking to create a retro, urban, slightly rough around the edges look in their home or office. Industrial chic and charming accents also give a fun pop to transitional and traditional environments.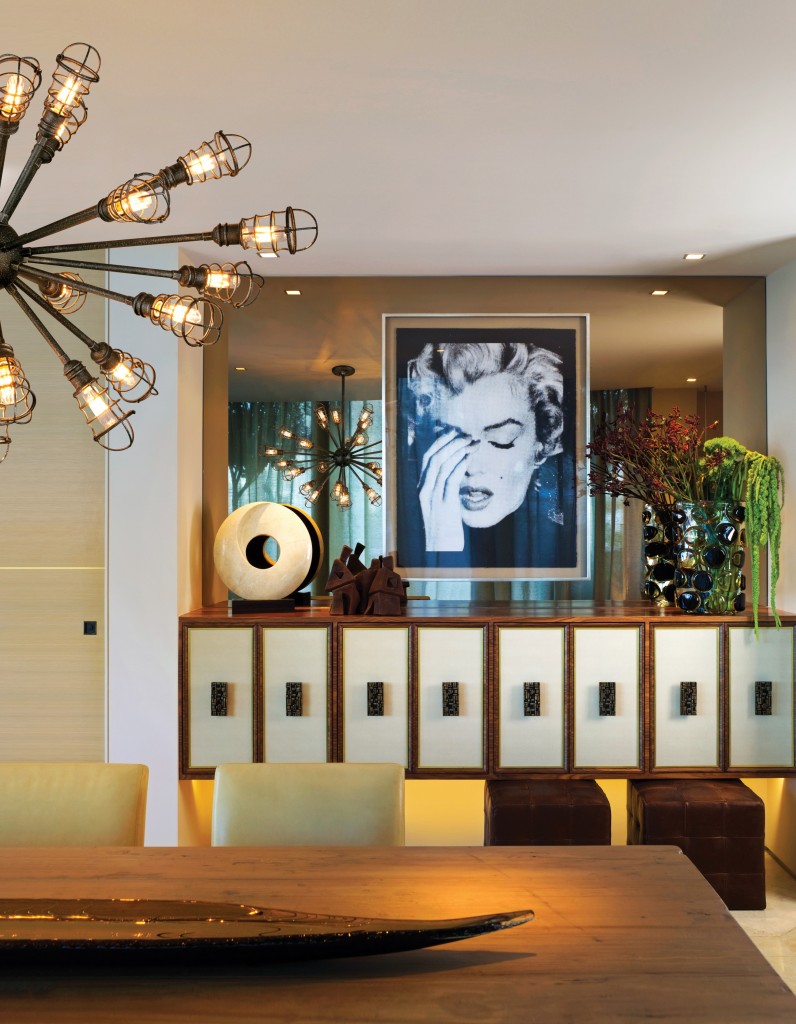 While infusing the home or office with a factory-inspired vibe is far from a new concept, an increasing number of manufacturers are taking the idea to new levels of creativity. Here are a few such companies and their interpretation of this popular style – many still incorporating techniques and craftsmanship of days gone by.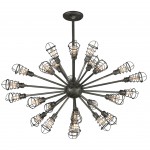 The intricate sculptural pipelines of the Conduit collection by Troy Lighting channel the industrial look to a tee. Each pipe fitting is finished in old silver and capped with wire cages wrapped around early electric style lamps. The collection includes Conduit island, the Conduit starburst design, angular Conduit chandelier and a two-light wall sconce model.
Troy Lighting's Revolution collection blurs the line between abstract, sculptural art and practical source of illumination. The hand forged iron rebar arms of the piece, done in a revolution bronze finish, appear to be part of a mechanical device in motion. The fixture is accentuated by hand forged iron gears and early electric style lamps. It is available as a ten, six or five light hanging fixture, or as a one or two light sconce.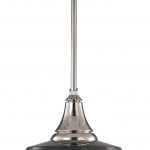 Lansing by Hudson Valley Lighting pays homage to the 1930's when factories replaced workbench-mounted lamps with more efficient overhead fixtures. It features a distinctive RLM Warehouse Shade and die-cast diode guard that protect the prismatic glass diffuser. The fixture redefines the style and integrates the latest in lighting technology by incorporating 12 – 1.2 watt, energy efficient LED diodes. It is available in polished or satin nickel finishes, which may be combined with black or white finish options.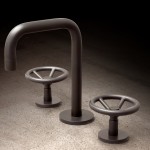 The Brooklyn faucet, a collaborative effort between Brooklyn-based manufacturer Watermark Designs and Incorporated NY Architecture & Design Studio, emulates the artisanal borough from which it hails. Made from solid brass and finished in oil-rubbed bronze, the Brooklyn faucet is an industrial artifact, treasured by the most discerning of urban loyalists.
Native Trails' Aurora copper tub is made by artisan craftsmen out of recycled hand-hammered copper. Every deliberate mark on the piece reveals the ability of these craftsmen to create a work of art that is equal parts functional and beautiful. Aurora works as a solo piece or can be coordinated with a Native Trails copper mirror, basin and vanity. It is available in a choice of brushed nickel or antique copper finishes and in 60" or 72" sizes.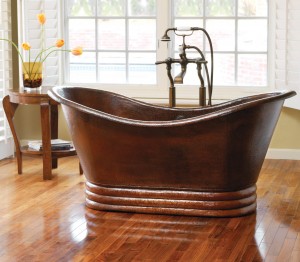 While Industrial Chic is not as over-the-top or dramatic as Steampunk style, the renaissance of these types of products – with their hand-hewn look and feel – is a great opportunity to pay homage to the past while giving your home or office a look that's totally relevant today.