Travel & Resorts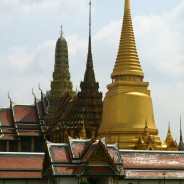 It Begins With the People By Terry Tremaine Photos By Connie Ekelund We were in Thailand when the international media were trumpeting political unrest and turmoil in the streets. Naturally we were somewhat wary but reassured in that Foreign Affairs Canada had simply suggested Canadians avoid a particular block near the centre of the city of Bangkok. The way in which the citizens of this heavily Buddhist country handled their political differences was atypical of a remarkably outstanding country. We truly enjoyed our stay in this very...
read more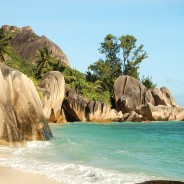 The very picturesque Seychelles Islands can readily be described as truly unique in the world. Lying some 1,600 kilometers off the east coast of Africa in the Indian Ocean, the archipelago is made up of 115 islands.
read more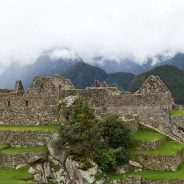 Sacred Valley and Machu Picchu Story by Terry Tremaine Photos by Connie Ekelund Lima was the city of entry for our journey to Peru. The airport and customs clearance was efficient with minimal waiting time. We overnighted at the very comfortable Ramada Costa del Sol Lima Airport Hotel before flying on to Cusco to begin our tremendous adventure. Cusco was the Inca capital and sits relatively high up in the Andes. Our guide, provided by our favourite tour company Abercrombie and Kent, suggested those born in Cusco actually...
read more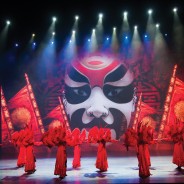 "Quality is not hard to find and a trip to Hong Kong can easily turn into a gourmet's delight."
"It's a big country with an amazing number of people who share a very old and rich culture. As the country grows to command an impressive spot on the world stage, it is also encouraging tourism."
read more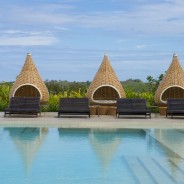 When returning to Fiji, it's hearing the pleasant sound of 'bula', a greeting meaning welcome, which reminds visitors of what a friendly people the Fijians are. The enthusiasm with which they greet visitors and each other sets a unique warm tone for this lush group of south Pacific islands.
read more
Beautiful China Beijing, Shanxi and Shanghai By Terry Tremaine Photos by Connie Ekelund A visa is required to visit China and certainly seems to facilitate entry as clearing customs upon arrival at Beijing International Airport is quick and efficient. Having last visited in 1986 I was most curious to see what changes had occurred and was most impressed with the truly remarkable transition. As with everywhere we travelled within China, infrastructure development has been extraordinary. When last in Beijing horse-drawn wagons were common. Today...
read more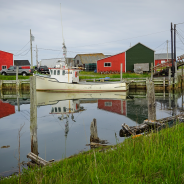 Having been born in Halifax, given the opportunity to return was truly a treat — and how it had changed. When I was young, the port was just that; a merchant and naval port, not a tourist destination. Now there are board walks by the water lined with many businesses existing solely to cater to tourists. It's a pleasure to wander along.
read more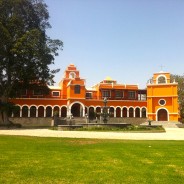 Pisco, The Spirit of Peru Story by Terry Tremaine Photos by Connie Ekelund After having removed Machu Pichu from our bucket list we headed south of Lima for a totally different Peruvian experience. The Ica region of south coast Peru is primarily a desert region with a year round warm climate that due to an underground water table has been turned into a very dynamic agricultural area. The region enjoys full employment as a result of its agricultural exports including large volumes of asparagus which most Peruvians don't even eat. But the most...
read more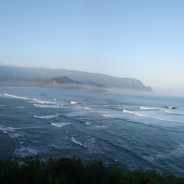 "The island must be one of the last places where it is possible to visit and just wind down in a tropical setting of gorgeous beauty, without having to forsake any creature comforts."
read more