Culture Channel
Culture – Innovations – Sustainability – Trending
The arts and other manifestations of human intellectual achievement regarded collectively.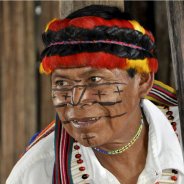 An Invitation from the Indigenous People of the Amazon Rainforest
Pachamama Alliance is a global community that offers people the chance to learn, connect, engage, travel and cherish life for the purpose of creating a sustainable future that works for all. Pachamama Alliance offers Journeys that are purposeful, transformative, travel immersions that go well beyond traditional eco-tourism or adventure travel. 20 years of experience working with five indigenous groups in the Ecuadorian Amazon to protect their land and culture from oil development. These groups, our indigenous partners, have invited us to visit and learn from them so that we may carry their wisdom and message home. Journey with us to step away from the familiar and immerse yourself in an expansive new way of seeing the world.
read more