Mexico – Luxury Destinations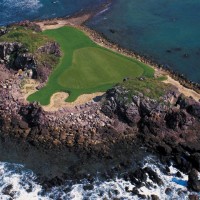 Mexico – Luxury Destinations
By Jay West
Luxury real estate in Mexico is defined by location and amenities.  World class resort destinations provide a variety of choices for the luxury investor in both high profile and discreet locations.  
Notable among such premier destinations are Los Cabos and the Southern Baja peninsula including state capital of La Paz, Riviera Nayarit including Punta Mita and the mainland coastline north of Puerto Vallarta in the state of Jalisco, and Riviera Maya on the eastern Quintana Roo coastline of the Caribbean, extending south from Cancun.
Each of these destinations offers the "trinity" of luxury amenities: exquisite signature Golf Courses, vast expanses of soft sand beaches accompanied by relaxing spas and private club facilities, and full service marinas able to accommodate professional sport cruisers as well as larger vessels over 120 feet in length.
Real estate offerings include ocean-front villas, luxury condominiums with concierge services and on-site spas and amenities, and gated view and golf properties located within some of North America's most desirable vacation resort developments.
Foreign owners in Mexico's exquisite coastal locations also benefit from the Fideicomiso, a 50-year renewable and transferable Bank Trust which allows irrevocable and absolute ownership rights to property in Mexico.  This trust simplifies and protects the ownership rights of all of the beneficiaries and their heirs and designees by treaty, and also allows for a seamless transfer of ownership to these beneficiaries.
Informed investors know that Mexico offers security and safety, accessibility, a warm and nurturing climate, quality health-care services, and a family-oriented culture deeply rooted in a rich history.
It is estimated that two million foreign citizens currently own property in Mexico, mostly from the U.S. and Canada.  It is not surprising that Mexico is currently the number one foreign retirement destination for North Americans, and during the next two decades, an additional four million retirees and real estate investors are expected to purchase and own real estate within Mexico.  The number of foreigners who currently own property in Mexico is expected to almost triple by 2025.
Mexico is also a very sound economy for investment and it has surpassed Brazil as the country with the strongest GDP growth in Latin America, increasing at a rate of close to 4% since the recovery began in 2009
Tourism continues to also increase every year and Mexico's growing middle class, strong international banks, stable government, abundant oil and natural resources, and friendly business climate will continue to drive a sustained and healthy growth path into the foreseeable future.
Tom Kelly, the long-time syndicated Seattle business writer, talk show host, and author of numerous books and articles on Mexico real estate, states the following in his recent book Bargains Beyond the Border, "In Mexico, you will discover not only high-quality health care but also an impressive standard of living.  And, property taxes, which seem to rise annually in the States, are often less than 10 percent of a U.S. home."
In June, 2012, Los Cabos in the State of Baja California Sur was host to the leaders of the world's 20 largest economies at the G-20 Summit, emphasizing once again, the importance of Mexico and Cabo as a premier international destination.  The G-20 Mexico Summit, The Asia-Pacific Economic Cooperation (APEC) Forum of 21 Pacific Rim countries, and similar international events held in Los Cabos in recent years, have made clear that foreign investment is greatly encouraged and ownership of real estate is protected by the Mexican government and by international Treaties.
The modern international airports located in Los Cabos, Cancun and Puerto Vallarta each receive dozens of international flights daily and these major destinations continue to be ports-of-call for some of the world's most popular and discriminating cruise lines.
In recent years, foreign investors have discovered the process of buying and selling real estate in Mexico to be more familiar, safe and understandable.   Companies specializing in Luxury real estate have established offices in premier destinations and introduced luxury names like Windermere Real Estate, Engels and Volker and Sotheby's.  Their offices are staffed with respected and knowledgeable professionals providing complete real estate services specifically for the luxury client.
These brands and similar well established companies are part of world-wide networks designed to more effectively market listings and create for the informed luxury investor a comfortable and successful transaction.
For safety sake, it is important to always work with a REALTOR® Member of the National Association of REALTORS® or the Canadian Association of REALTORS®, who is also a REALTOR® member in good standing with AMPI (Mexican Association of Real Estate Professionals).  These professionals are bound by a common Code of Professional Ethics and are pledged to protect their clients.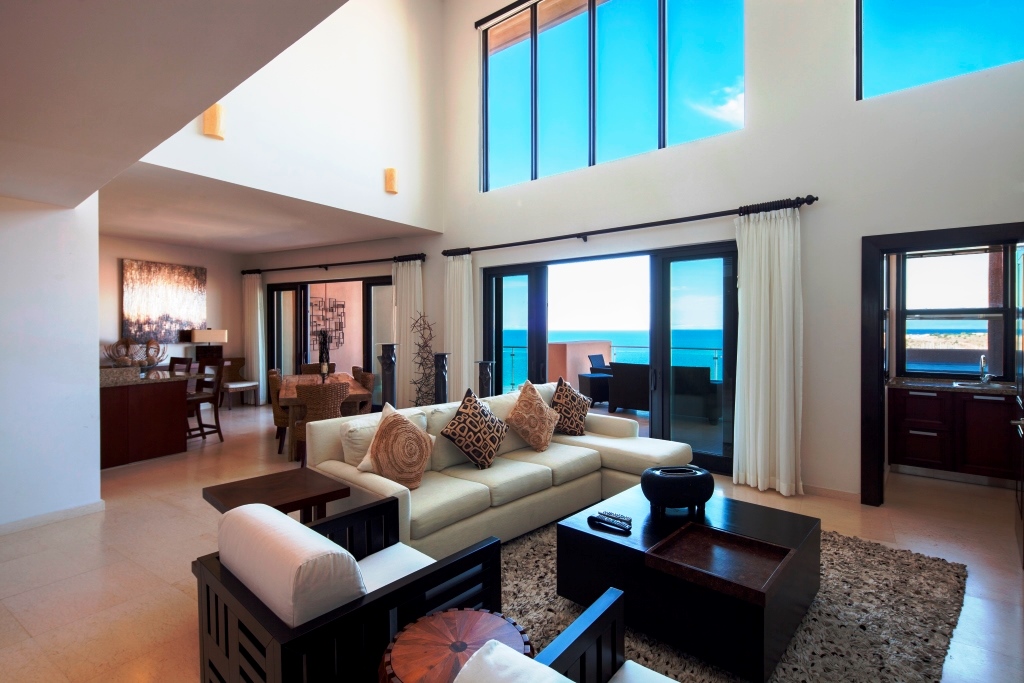 Destination: Los Cabos and La Paz
Los Cabos ("The Capes") describes the twin cities of Cabo San Lucas and San Jose del Cabo as well as the coastal area on the Sea of Cortez known as the East Cape, and the Pacific coastal town of Todos Santos.
This southernmost portion of the Baja California peninsula is the most accessible luxury resort destination from the Western United States and Canada.  Known as the "Golf and Fishing Capital of Mexico", Cabo boasts more than a dozen highly acclaimed signature golf courses and several more currently under construction.
Cabo also has some of the finest weather on earth with clean Pacific breezes tempering a warm arid land mass creating a diverse and healthy environment.
The "Corridor", a 17 mile coastal highway from Cabo San Lucas to San Jose del Cabo, is famous for luxury beach resort developments, hotels, and boutique spa properties.  On the Pacific side of the peninsula, known as "Land's End", is the spectacular Pueblo Bonito resort at Sunset Beach.  This master development known as Quivira, includes the new planned community of Copala, offering a variety of luxury real estate investment opportunities.
San Jose del Cabo enjoys vibrant growth with a new marina, additional five-star hotels and a number of new beach-front condominiums.  The East Cape resorts in Los Barriles and Buena Vista offer anglers sport fishing in the Sea of Cortez which many claim to be the finest in the world.
La Paz is the historic 500 year old Capital of the state of Baja California Sur founded along a spectacular bay by Hernán Cortés in 1535.  It is also the home to one of Mexico's most complete master-planned resort developments at CostaBaja.  With the only Gary Player signature golf course in Mexico and a world class marina for vessels up to 225 feet in length, CostaBaja boasts a spectacular beach club, a five-star Grand Heritage boutique hotel, a new Hyatt, and real estate offerings including luxury condominiums, hillside villas and panoramic view lots with custom home construction options.
Simply stated, "Cabo" represents a lifestyle recognized around the world.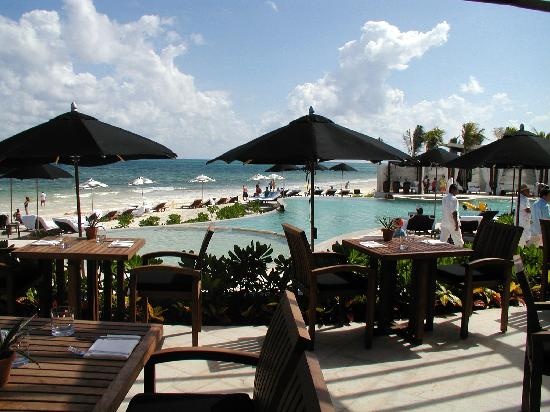 Destination: Puerto Vallarta and Nayarit
More than two million international passengers per year arrive at Puerto Vallarta airport in the state of Jalisco.  The region boasts more than forty 4 and 5-star hotels.  Most visitors remain in the city or seek out the newer resort developments in Nuevo Vallarta and farther north to the neighboring state of Nayarit and the blossoming Riviera Nayarit.
Puerto Vallarta is very popular with affluent Mexican tourists and easily accessible from population centers like Guadalajara.  As such, it enjoys a population reflecting the great diversity that is Mexico.
Riviera Nayarit is a 200 mile long Pacific coastline from Nuevo Vallarta north to San Blas.  Though still sparsely developed, it is speculated to become the home for numerous future resorts on this portion of mainland Mexico.  A current centerpiece is the luxury Four Seasons Resort at Punta Mita with its Marina and two signature Jack Nicklaus golf courses.  The area also has numerous well established luxury hotels and time-share/fractional and full ownership real estate offerings.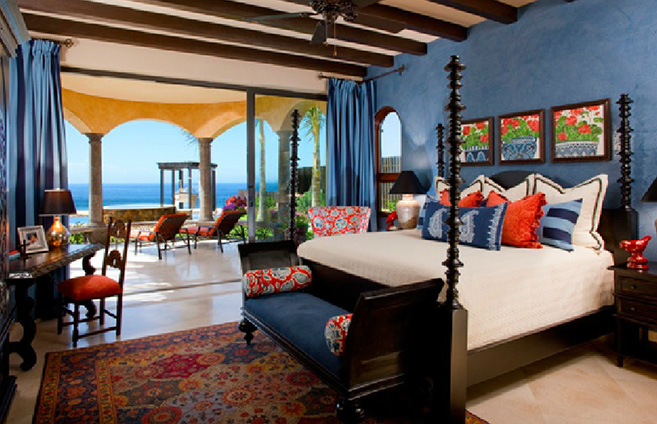 Destination: Cancun and Riviera Maya
Located in the state of Quintana Roo, the resort city of Cancun has long been the chosen destination of vacationers from the eastern U.S. and Canada.  In recent years, new developments along the spectacular beaches of the Caribbean coastline to the south have offered luxury vacation and recreation choices for visitors from Europe as well.
Protected by the second largest barrier reef in the world and the offshore island of Cozumel, the Riviera Maya extends from the city of Playa del Carmen south to the ancient Mayan village of Tulum.  The uniqueness of this area of the Yucatan Peninsula with its renowned beaches and clear azure blue waters has inspired 20 year plans for establishing a number of future cities with modern infrastructure along the coastal highway 307.
All-inclusive resorts such as the Iberostar Grand Hotel Paraiso and Paraiso Lindo, and the Spanish Barcelo Resorts offer luxury experiences for the most discriminating.  Luxury yacht charters are also very popular for vacationers.
Real estate offerings include beachfront villas and condominiums as well as a number of luxury fractional vacation resorts through established companies like Elite Luxury Properties and others.
Mexico's east coast is a spectacular international playground attracting visitors from Latin America, Europe, Canada and the U.S.