Nita Lake Lodge
 Secret Location – Nita Lake Lodge
Whistler's No.1 Rated Lakeside Lodge
Nita Lake Lodge is located in Whistler's Creekside, a five-minute stroll to the gondola at the base of Whistler Mountain.  Close to all the amenities of North America's top rated ski resort, Nita also offers the benefits of being tucked away in a tranquil lakeside setting.  Breathtaking views of the mountains, lake and forest surround this intimate laid-back lodge that also reflects the highest levels of style, comfort, cuisine and service.  At Creekside, guests will enjoy being amongst locals in the know and have access to a wide range of summer and winter activities. Nita Lake Lodge has been named one of the Top 25 Hotels in Canada by TripAdvisor in their Travelers' Choice awards, and is currently rated #1 in Whistler
This Spring Nita Lake Lodge welcomed new Executive Chef Paul Moran. A Vancouver native Chef Moran has worked in outstanding restaurants around the world including Le Chantecler (2 Michelin stars) in Nice; Saturne, Paris; Marina, Dubai as well as Tournant, Montreal and West in Vancouver. Aura Restaurant's ingredients are sourced daily from local farms, foragers, fisheries, and Nita Lake Lodge's own rooftop garden where over 30 types of herbs and 40 different vegetables are grown. Cure Lounge features casual dining choices made from scratch that couple nicely with a selection of fine wines, craft beer, and local distillery spirits. Fix Café offers raw juices, smoothies, house-made pastries, sandwiches, and delicious gluten free options, complemented with a gourmet coffee program in partnership with Salt Spring Coffee.
Travellers seeking a holistic hideaway can head to Nita Lake Lodge to enjoy a wellness escape inspired by the natural beauty.  Like a breath of fresh mountain air, the 2013 modern redesign of The Spa at Nita Lake Lodge offers a haven of natural fabrics, cozy blankets and plush rugs with spectacular Whistler Mountain views from both the lounge and rooftop hot tubs.  The Spa at Nita Lake Lodge is naturally relaxing with a treatment menu of soothing massages, exfoliation, steam baths and herbal oils using eco friendly products. The ultimate destination for health and wellness Nita Lake Lodge also offers Jivamukti Yoga classes in studio and personal trainers at Innovative Fitness Gym on site at the property.  Outside the lodge, the extensive Valley Trail is on the doorstep connecting all of Whistler's lakes and parks with a paved, accessible and scenic path that's perfect for jogging, walking and sightseeing with hiking and biking routes. Skiing and snowshoeing are available on the surrounding mountains and in warmer months Nita offers complimentary bicycles, kayaks, canoes and stand up paddleboards for guest's use.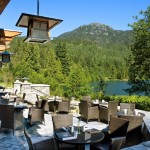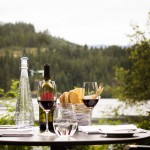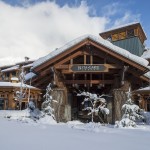 Visit www.nitalakelodge.com or call 1-888-755-6482 to book your relaxing Whistler getaway.