Top 10 Show Stars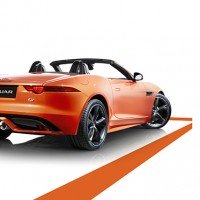 Top 10 Show Stars
By Tony Whitney
This past winter's North American auto shows had an encouraging mood of optimism about them—a contrast to the generally subdued mood of the last two or three years. Recessionary pressures—especially in the U.S., but also from Europe—created something of a gloomy atmosphere last season and while we saw lots of new products, there weren't too many smiles among automaker personnel.
This year was very different, with luxury automakers especially pleased with the past year's sales figures. Domestic automakers have been making remarkable progress with strong sales and a host of widely-praised new vehicles from makers like Cadillac and Lincoln. A strengthening U.S. housing market has also influenced buyers and, whether we like it or not, when Americans start to buy cars again, our economy is on the up and up.
The winter's two major events are located in Los Angeles and Detroit, and these are followed by many others around the continent, most of which offer at least a few debut vehicles. Shows in Chicago, New York, Toronto, Montreal and Vancouver come later in the season, but it's L.A. and Detroit that set the stage as to what we're likely to be driving over the next few years.
The North American International Auto Show in Detroit is one of the world's largest and is used as a backdrop for automakers worldwide when they have something new to display. This year, over 5,000 media attended the press days from over 60 countries to see an encouraging 59 all-new vehicles come out from under the wraps. When the show opened to the public, almost 800,000 people passed through the turnstiles. Los Angeles was also a success with several debut products, though it's a far smaller show than Detroit.
We won't be able to look at every new product shown this season, but we'll pick out some of the highlights—especially among upscale cars, SUVs and crossovers. Incidentally, just about all vehicles launched at these shows will be labeled as 2014 models—even if they were shown before the end of 2012.
Although L.A. and Detroit boasted many standout vehicles, everyone seemed to agree that the all-new and much anticipated Chevrolet Corvette Stingray, which took its bow in the Motor City, was the hit of the season. It's a stunning car with looks that are more Italian than anything else. It's still very much a 'Vette (there are some hints of earlier models in its styling) but, to me, this is the closest Chevrolet has come to an "American Ferrari." Hopefully, Corvette fans will warm to it. They're a conservative bunch and may consider this one a little too "European." I think it looks sensational.
Mercedes-Benz had several new or refreshed models to show, but possibly the most interesting is the CLA, which differs from its stablemates in that it uses front-wheel drive. It's a small car close to the entry level with a 4-cylinder turbocharged engine. All-wheel drive will also be available, but the big deal here is that the CLA brings a Mercedes-Benz within price range for a very large number of potential buyers. Small it may be, but it's every millimeter a Mercedes and the styling is very well executed. Mercedes-Benz also unveiled its new-generation E-Class, a model that's found over 13-million buyers over the generations.
Also from Germany was the new BMW 4-Series, the name that will soon be carried by all 2-door versions of the automaker's mid-size 3-Series range. Thus, we'll now have BMW 4-Series coupes and 3-Series sedans. In Detroit, BMW showed us a concept of what the next generation of coupes may look like and it was certainly a most impressive automobile. BMW was also displaying a concept electric vehicle—the i3—which would bring a zero-emission vehicle to the famed BMW range. BMW built an electric car many years ago that looked ready to go, but it never saw production. I drove one around Munich once and always wondered what had happened to the idea. Now, it's surfaced again and if it's as good as the one I tried, it'll be a wonderful little city car. BMW is talking about series production, so we'll see.
From Infiniti, Nissan's upscale nameplate, comes the Q50, which marks a new alpha-numeric naming system for the company. From now on, all Infiniti sports sedans, coupes and convertibles will use the "Q" designation, while SUVs and crossovers will be dubbed "QX." In fact, the Q50 is an all-new version of what used to be called the G37. The 4-door Q50 looks very individualistic and the stylists have been a little more ambitious this time around. The car is more curvaceous and the interior is very upmarket. The Q50 can be ordered with a powerful (almost 300-horsepower) V-6 or a hybrid powertrain and boasts a wide range of engineering and comfort upgrades.
Lexus used the 2012/2013 show season for the world debut of its new IS sports sedan, which is one of the least expensive ways of becoming a Lexus owner. There are three basic models, including an F Sport high-performance version. This is a trim and agile car, about the same size as a 3-Series BMW or an Audi A4. The IS uses what has become a trademark grille for Lexus—bolder and more aggressive than on earlier cars. Lexus has been seeking more respect for this excellent series and it'll probably get just that with the new model. It has more character and is bound to be a better performer—both in terms of speed and handling, and with regard to fuel economy.
On the domestic front, Lincoln showed its first-ever "small vehicle"—the MKC. While displayed only in concept form, most industry analysts believe this is close to what the market will be getting. The MKC fits into the fast-growing small luxury utility segment, so think of it as an upscale compact crossover. The MKC has the dramatic grille treatment which solidly identifies the brand these days. It's certainly a Lincoln at first glance, though the company will probably draw on a Ford platform for the vehicle, along with one of the much-praised 4-cylinder EcoBoost engines. All-wheel drive is expected for this diminutive new Lincoln.
British automaker Jaguar Land Rover has been giving North American show goers a taste of three upcoming vehicles—the exciting new F-Type roadster, the all-new 2013 Range Rover, and Jaguar's fastest sports sedan ever, the XFR-S. All three are likely to be hot competitors in the luxury segments in which they compete—especially the F-Type.
Acura revealed a prototype next-generation MDX luxury sport utility, successor to one of the best-selling models the company offers. It features what Acura calls "aero sculpture" design language and certainly looks very appealing. It's a bold move by Acura because luxury SUV buyers are often wary about "overstyled" products. Acura also gave us a glimpse—in concept form—of the replacement for its much-missed NSX sports supercar. Like its predecessor, the new NSX will use a mid-mounted V-6. Look for a production version during next year's show season.
Among other automakers, Porsche debuted its awesome new 550-horsepower Cayenne Turbo S, which should be the most exciting SUV out there. Volkswagen revealed its CrossBlue concept SUV built around a diesel-electric plug-in hybrid powertrain and boasting 305-horsepower and very high levels of torque. Hopefully, VW will eventually build the 6-seat vehicle.
From Chrysler, we had news of a 4-door, 5-seat Fiat 500 dubbed 500L. It seems like an interesting way to bring even more success to this subcompact range with its Italian design origins.
The show season is by no means over, but most of the major surprises have been widely publicized. The upmarket car business is in very healthy shape and there's no indication that this will wane. It certainly appears that some consumer segments really are recession-proof.