What's Trending Spring 2013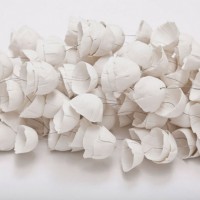 What's Trending Spring 2013
By Afiya Francisco
After several seasons of mix and match print mashups (the wilder the combinations the better) it appears that designers and fashion enthusiasts alike are ready for a cleansing of the "palette". While mixed media pattern isn't exactly going to disappear anytime soon; a restricted palette feels so fresh and of the moment. An update to 60s mod and geometrics; black and white, especially in the form of stripes and checks, makes a striking graphic statement that leaves no one missing floral prints, rainbow hues or any combination of the two. For wardrobe inspiration, look no further than Marc Jacob's collection for Louis Vuitton and his namesake brand. Dolce & Gabbana, Michael Kors, and Issey Miyake are a few other labels that also got in on the act and sent out a fleet of wide stripes to wide praise.
The opportunity to express and have fun through clothing.
From this scaled down palette emerges another strong colour (or lack thereof) story; heavyweight design houses including Gucci, Jil Sander, Chloé, Marni, and Calvin Klein all favoured a clean and crisp white monochrome scheme. Pantone may have crowned emerald as the colour of the year but white is certainly taking a run at the title. From head-to-toe ensembles to a single knockout piece, white blanketed runways from New York to Milan. Sporting a mini dress in the refreshing hue is perhaps the easiest way to incorporate the look. To maximize wear before the climate cooperates, or if the thought of exposing that much leg induces heart palpitations, consider treating a mini dress like a tunic and don over loose trousers for a sophisticated nod to the trend. Be sure not to ignore the high impact power of accessories: with a flashback to the 80s—single-sole, pointed toe white pumps are among the most coveted items for spring and summer 2013. An alternative to the ubiquitous nude heel, white is unexpected and may be paired with pretty much anything. Remember there is a spectrum of the hue from ivory to ice to choose from; it may take some trial and error in the change room, but there is a flattering option for every complexion. Sporting an all-white ensemble may require some courage but the sartorial dividends are worth stepping out of your comfort zone. As a finishing touch, white acts like the perfect canvas to knockout jewelry and arm candy. Either follow through with a total whiteout effect, including accessories; or allow the hue to act as a canvas, and pop leopard print or a multitude of rings—either one ornate or a collection of stackables— against it.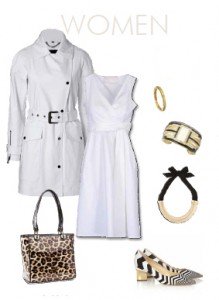 Trends for Men Spring 2013
This season the most utilitarian items climb to the top of the sartorial totem pole for their effortless ability to introduce colour and print to even the most trend adverse. Take, for example, the (formerly) practical sock; the far distant cousin of the eight-in-a-bundle tube sock variety, this version is amped up and electrified with wild prints and even wilder colour combinations. A pair of over-the-top socks dares you to be a little cheeky—in the least offensive way possible. Because isn't that what fashion is really about? The opportunity to express and have fun through clothing. If all of this talk of print and colour is a little outside your fashion comfort zone, start off with the aforementioned socks in your preferred colour story, and gradually move on up to t-shirts. Not your traditional slacker wardrobe piece, but a designer update with screen prints and patterns that elevates today's not-so-basic tee into a bona fide sartorial star. Wear with coloured demin jeans and top with a blazer for the ultimate debonair vibe. When mixing prints, stick with a palette that weaves throughout for a cohesive and clean finish. Another perhaps surprising standout of the season is the windbreaker; the humble hardworking supporting piece, that is typically given no second thought, has moved up to star player. Red is a striking option that is surprisingly versatile but, of course, navy and hunter green are standard favourites.
Even the mild mannered loafer has been spun on its head with saturated colour and techie extras. Cole Haan's version emits a reflective finish when hit with a certain light for a cool party trick or safety feature for the stylish cyclist. Perhaps the best thing about this season's star pieces is that you needn't overhaul your entire wardrobe to get the look—one item will revitalize your favourite outfits with a punch of colour or print. In fact, the more neutral your existing wardrobe, the more of an impact a single bright burst of colour will have. But for the adventurous and sartorially advanced, these statement pieces play so nicely together that they may all be piled on without looking like a walking fashion victim.